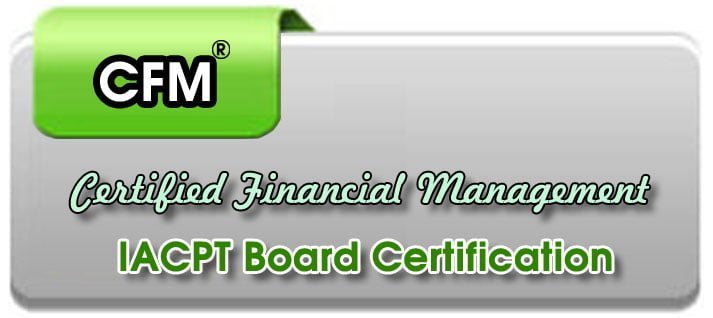 About

CFM
CFO Fellowship .CFM From Britain, one of the common professional membership certificates among financial managers in the United Kingdom and many countries of the world, which confirms that they meet the conditions of professional accreditation from the British specialized fellowship body in the United Kingdom according to the standards adopted within the United Kingdom in the field of financial management and its various applications.
Professional financial managers of any Arab nationality can join the Certified Financial Managers ( CFM ) from the UK after fulfilling the full general and special conditions of affiliation to the British Specialized Fellowship.
Contents of the CFO Certificate:
1. The role of the financial department and the financial manager:
1.1. Objectives of financial management.
1.2. The position of the financial department in the organizational structure and its relationship with other departments.
1.3. Duties and duties of the Chief Financial Officer and his relationship with the directors of other departments.
2. The role of accounting in financial management:
2.1. Financial and accounting policies and procedures.
2.2. Accounting records.
2.3. Chart of accounts.
2.4. Financial statements and reports.
2.5. Users of financial statements and reports.
3. Reading and analyzing financial statements:
3.1. Directional (horizontal) analysis.
3.2. Vertical analysis.
3.3. Interpretation of financial ratios.
1. Financial Planning and Control:
1.1. Estimated budgets:
1.1.1. Estimated budgets and their use as a planning and control tool.
1.1.2. Types of estimated budgets.
1.1.3. Principles and principles of preparing estimated budgets (operational, capital, monetary).
1.1.4. Behavioral aspects of estimated budgets.
1.2. Financial Control:
1.2.1. Control of current assets
1.2.2. Control of fixed assets.
1.2.3. Accounting for responsibility and measuring financial performance through responsibility centers.
2. Job behavior and evaluation of employees' performance.
3. Computer uses in financial management.
4. English language specialized in financial and accounting management terminology.
Beneficiaries of this certificate
Public Accountants
Financial Managers
Project Managers
Investment Managers